Background: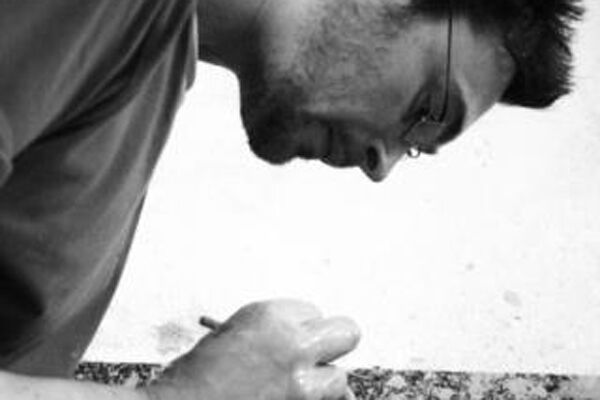 Alex works in both porcelain and stoneware. Working on the wheel his influences are found in British studio and the aesthetic ethos promoted by its traditional proponents.
View the work of Alex Shimwell
Alex makes gas fired reduction stoneware and porcelain for domestic use and display pieces.
"I work on the wheel, throwing with either stoneware or porcelain. Though my work is informed by the Leach school of British studio pottery, (utilizing reduction firing and having eastern ceramics as a strong influence), I am not creating pieces that would happily sit in that tradition. I have no real desire to decorate with pattern or motif, and am more interested in the form, clay, glaze and firing as the contributing factors to any incidental decoration. I believe that observation and sensitivity to the effects of all the processes and materials involved in making a piece, and how they interact, can create unified and beautiful, compositions, which are sufficient without ornamentation."
Education:
- 2007 BA (hons) Graduated in Ceramic Design, Staffordshire Education University
- Throwing with Numagouchi San Japanese Jomon ware potter in Japan
- Training with Kevin Millward traditional production potter
Public Art Commissions & Appearances:
2008 Chatterley Whitfield Commission Installation
Demonstrator for Burslem Arts
2009 Demonstrator for Burslem Arts
Exhibition coordinator and exhibitor at British Ceramics Biennial
Demonstrator for the British Ceramics Confederation
2010 Demonstrator for the British Ceramics Confederation
View the work of Alex Shimwell