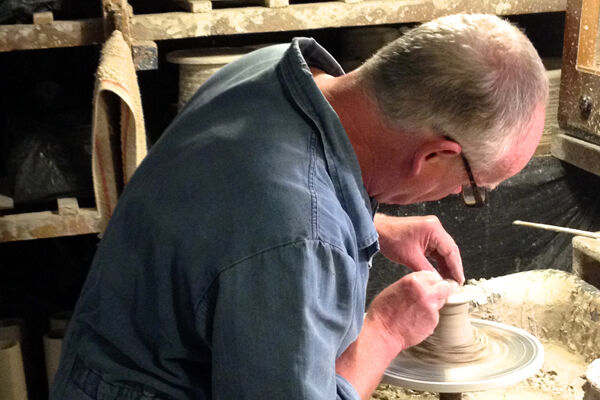 Born 1955
Andrew lives and works in Shropshire. He produces functional pottery, often elegantly fluted in a limited range of glazes.
View the work of Andrew Crouch
Studied at Shrewsbury School of Art and then at Bath Academy of Art, 1976–81. Andrew makes hand thrown reduction-fired stoneware. He produces functional ceramics and tableware, from cups and saucers to bowls plates, pitchers and jugs. All are distinctive stylish pieces in 3 main glaze colours: tenmoku (brown), celadon (pale green) and white.
View the work of Andrew Crouch