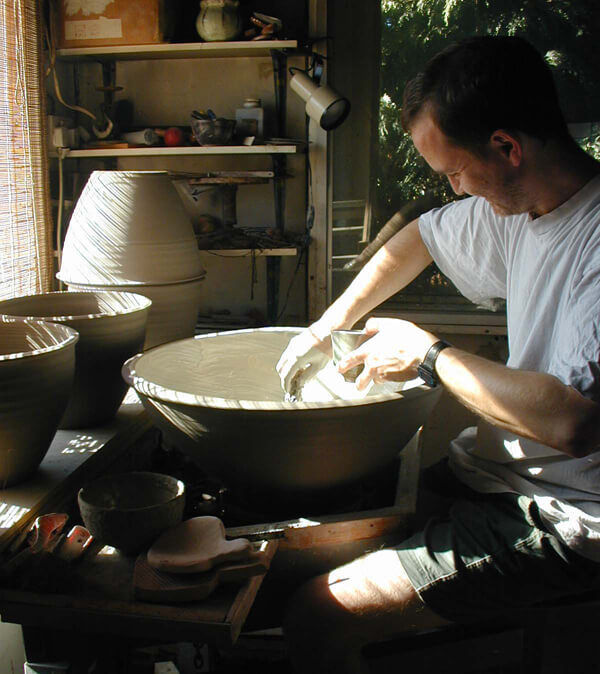 Jack currently produces stoneware using an electric kiln. Prior to this he fired with a wood burning kiln (built in 2014) before that a gas kiln. The Seasalter mud flats provide iron-bearing clays for slips and glazes and this, alongside chalk and river alluvium; give a subtle spectrum of colours and textures.
View the work of Jack Kenny
1985 - 1986 Apprenticed to Geoffrey Whiting.
1986 Set up workshop in Seasalter
1988 Took over Geoffrey's teaching at King's School Canterbury
1999 Returned to full time potting at Seasalter
Jack has been represented by a number of galleries including the Roundhouse Gallery & Primavera in Cambridge and has had his work featured in solo and group shows around the UK.
Exhibitions:
2003 Solo Exhibition, Oakwood Ceramics
2002 Totally Teabowls (Featured over 25 potters), Oakwood Ceramics
2004 Totally Teabowls (Featured over 50 potters), Oakwood Ceramics
2013 - 2019 MIAR Arts, Hove, East Sussex
Public Collections:
Bill Ismay Collection
View the work of Jack Kenny