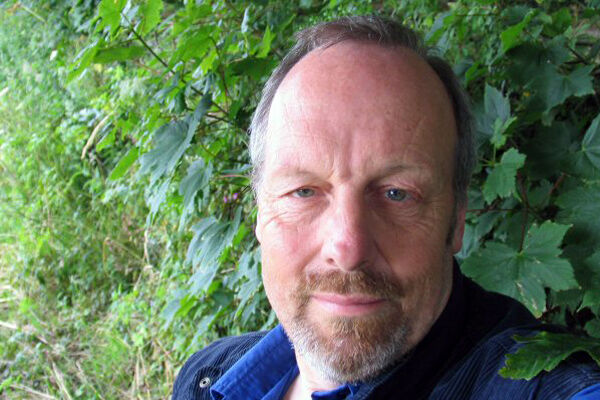 Background
Was a Member of the British Crafts Council's Select Index of makers.
1949 - 2021
View the work of Jonathan Middlemiss
Exhibitions:
Exhibited internationally with over 100 mainly solo exhibitions.
1993 Leverkusen, Germany.
Fletcher Challenge Award, Auckland. New Zealand.
Represented at International Contemporary Arte Fiera, Bologna.
Represented at New Art Forms, Chicago. October.
Chelsea Crafts Fair.
Cecilia Colman Gallery, London.
1994 Beaux Arts, Bath. October.
Galerie Duynstee, Maastricht, Netherlands.
Galerie de Peperbusse, Ostende, Belgium
Galerie Graf Adolf, Cologne-Mulheim
1995 International Artmarket "Das Seltene Objekt" (The unique design ) Cologne. Germany
Museum of Langerwehe, Cologne, Germany.
Amalgam, Barnes, London
Chelsea Crafts Fair.
1996 Galerie Graf Adolf
Model House Gallery, Llantrisant, Wales.
New Ashgate Gallery, Farnham, England.
International Academy, Saga Prefecture, Japan.
Spiez, Switzerland.
1997 Raumobjekt, Dusseldorf.
Cecilia Colman Gallery London.
Kutani International Biennial of Decorative Ceramics ( Silver Medallist )
1998 Hart Gallery, Islington London.
Mid Cornwall Galleries (with paintings).
Invitational exhibition for the Renwick Alliance at studio
with guest artists Jenny Beavan and Jason Wason
Invitational exhibitor at The Discerning Eye, the Mall Galleries, London
1999 Artizana, Prestbury Cheshire
Roger Billcliffe "Architectural Ceramics"
Southwell Minster Millenium Exhibition, Nottingham
Installation of "temple" at the Hotbath Gallery, Bath.
2000 European Ceramics, Yorkshire
Japanese Connections, Nagoya, Japan
Mashiko International Pottery Contest - judges commendation
Museum Fur Kunsthandwerk und Design, Grassimuseum, Leipzig, Germany.
Mathemati Keramik - Design Geometrie, Berlin.
Exhibition for Crafts Alliance, Missouri
Open Studio, with invited artist Jenny Beavan
2001 The Clay Place Philadelphia. Part of major exhibition by British Ceramicists.
Participation at two major fairs in Dresden and Cologne.
2002 The Carlin Gallery, Paris.
The Lemon Street Gallery, Truro ( CERAMICA)
Royal Cornwall Museum, ( CERAMICA)
Trelissick Gardens installation of sculpture " The Dance" ( CERAMICA)
Trelissick Galleries with Cornwall Crafts Association ( CERAMICA)
2003-2004 Kemyel Crease Nature Reserve sculpture project " Wilderness - the Dance"
2005 The Gallery Upstairs, Henley in Arden .
Alpha House Gallery, Sherborne, Dorset.
Quest Gallery, Bath
2006 Alpha House Gallery, Sherborne, Dorset.
Morvah Schoolhouse near Penzance - "Light over the Land"
The Gallery Upstairs, Henley in Arden. 21st year Gallery Upstairs celebration.
The Drover's Path - The Countryside Dales Museum, Hawes, Yorkshire
Mathematical Ceramics - St Joseph Galerie, Leeuwarden, Holland
2007 Vitreous Gallery Truro
Quest Gallery, Bath.
Trelissick Galleries, Feock, Cornwall
4th World Ceramic Biennale, 2007 Korea "design"
2008 Alpha House Gallery, Sherborne, Dorset.
The Gallery Upstairs, Henley in Arden.
Great Atlantic Gallery, Falmouth - solo (October 2008)
2010 One Church Street Gallery, Great Missenden, Buckinghamshire
"MIXED MEDIA - Keramik plus" Westerwald Museum of Ceramics, Germany
2010 - 2011 (Oct - March)
Contemporary British Ceramics. the Grainer Collection, Mint Museum, North Carolina, USA
2011 Brunel University.
2012 Anagama, Versailles, Paris
Cecilia Colmand Gallery, St Johns wood London
One Church Street, Great Missenden.
2013 Majlis Gallery, Dubai. Concurrent with Design Days international event.
Awards:
1992 First Prize at Maaseik European Potters Market
Prize Award at Cologne Potters Association of Great Britain & Chambre
Syndicale des Ceramistes et Ateliers d'Art de France
Prize Award at the Ceramistes et Ateliers d'Art de France
Gold Medal at the 13th Biennale International Triennale de Ceramique d'Art. vallauris, France
Honourable Mention, 3rd International Triennale for Ceramics, Mino, Japan
1993 Prize Award at Gouda Pottenbakkersfestival, Holland
Honourable Mention, 5th Triennale of Samll Ceramics, Zagreb, Croatia
1994 Elected Member if International Academy of Ceramics in Prague
1997 Silver Prize, Kutani Decorative Ceramics competition, Japan
South West Arts Crafts Award for project 'Temple'
2000 Judges Commendation, 3rd Mashiko Ceramics Competition 2000
2001 South West Arts Crafts Award fr final stages of 'Temple' project
2007 Participant at 4th World Ceramic Biennale, 2007 Korea 'Design'
Public Collections:
The Keramion Museum, Frechen, Germany
The Kestner Museum, Hannover, Germany
The Museum fur Angewandte Kunst, Cologne, Germany,
The Het Princessehof, Leeuwarden, Netherlands.
The Royal Cornwall Museum, Truro.
Publications:
Potters in their place. M. Whybrow 1982
Architectural Digest. U.S.A.1989
Neue Keramik - No.2 1990. Including feature article on techniques in "Workshop".
A dictionary of Studio Potters. P.Carter. 1990
Keramik von Jon Middlemiss. Catalogue by German Ceramics Trade Union 1990.
Keramik von Jon Middlemiss. Catalogue by Keramik-Studio-Middlemiss for travelling exhibitions to Keramik Museums of Frechen and Kellinghusen and the Kreissparkasse, Hannover.1991
Keramik Lexicon. Gustav Weiss.1991
Ceramics, Art & Perception. Issue 9. 1992.Australia
Keramik-Magazin. Issue 6. 1992 Germany
Ceramics Monthly. February 1993. U.S.A. Cover article.
Ceramic Review. "Vessel on Earth". 1995
Neue Keramik - "Vessel & sculpture in discussion" 1996.
Resist & masking techniques - Peter Beard
Ceramic Form - Peter Lane 1998
Neue Keramik - front page and 3 page article September 1999
CERAMICA - Inside Cornwall article to coincide with the international festival of ceramics in Cornwall.
Catalogues with articles for various international events, including the Prix de la ville de Carouge 2001, and the Mathematicians Conference, Berlin. 1999 - 2004.
Kemyel Crease - Cornwall Wildlife Trust Magazine. 2003
Various publications - Kemyel Crease. 2003
Devon Life September 2004, Mid-Devon papers and other magazines, "The Landscape Within", exhibition at Chagford.
The Cornishman and other local papers.
Dorset Life July 2005.
St. Ives 1975 - 2005: Art Colony in Transition, Peter Davies, 2007
Contemporary British Studio Ceramics: The Grainer Collection, Mint Muuseum of Craft & Design by Annie Carlano.Yale University Press, 2010
The Vase and Beyond, The Sidney Swidler Collection of the Contemporary Vessel, Diana L Daniels & Martha Drexler Lynn, Crocker Art Museum Publication, 2010
View the work of Jonathan Middlemiss