Background
Philip makes distinctive earthenware tableware decorated with applied finely detailed sprigs. More recently he has also produced a range of stoneware work.
He is a Fellow of the Craft Potters Association.
View the work of Philip Wood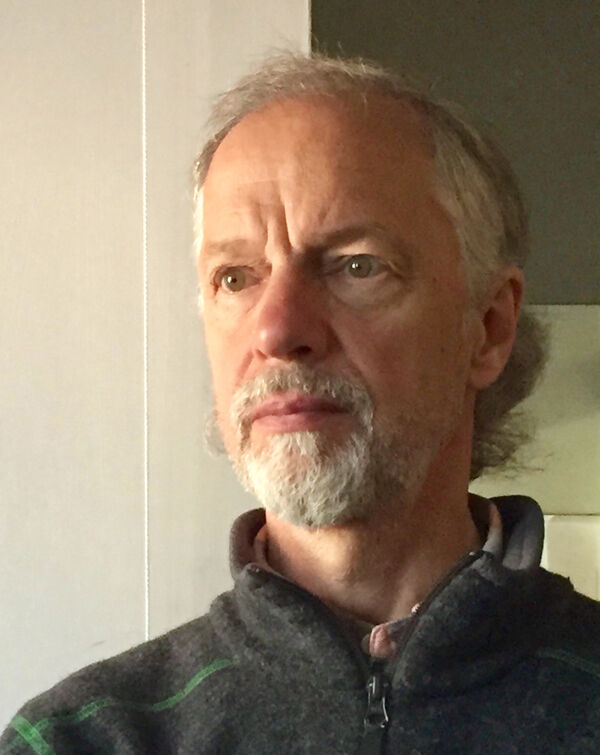 Philip Wood was born in 1957 in Manchester. He was educated at Southampton and trained in pottery at the Farnham School of Art from 1976 to 1979. From 1982 he attended the Royal College of Art, and in 1989 set up his own pottery in Somerset.
Philip's work is distinctive and charming. He was first attracted to pottery because he loved stoneware and wanted to make it, but discovered over time that he was best suited to earthenware. He thinks it is because he is English, and earthenware is in his blood like instinct and inherited memory.
His pots are similar to those made by traditional English country potteries such as Lake's or Verwood's - red clay body with interior and rim coated with a cream slip. Philip applies finely detailed sprigs depicting animals, fish, birds, leaves and ornaments to the pots, together with a small amount of slip decoration, and then paints on a loose slip wash.
The colour in the wash settles into and around the detail in the sprigs producing a beautiful effect.
Philip press-moulds the sprigs and applies them to the leather hard pots using water and an artist's paint brush. It is his skill in placing the birds and animals that gives his pots their charm. Philip's warm and humorous nature and his relaxed attitude shine out in his finished pots.
Philip is a Fellow of the Craft Potters Association (CPA) and has been a regular lecturer at a number of colleges including the Royal College of Art, University of the West of England, South Glamorgan Insitute and Bath Spa University College.
He has had numerous exhibitions including Gallery St Ives, Tokyo, the Bircham Gallery, Norfolk and the British Fair, Osaka.
View the work of Philip Wood