Sussex based potter and member of the Craft Potters Association.
View the work of Rosalie Dodds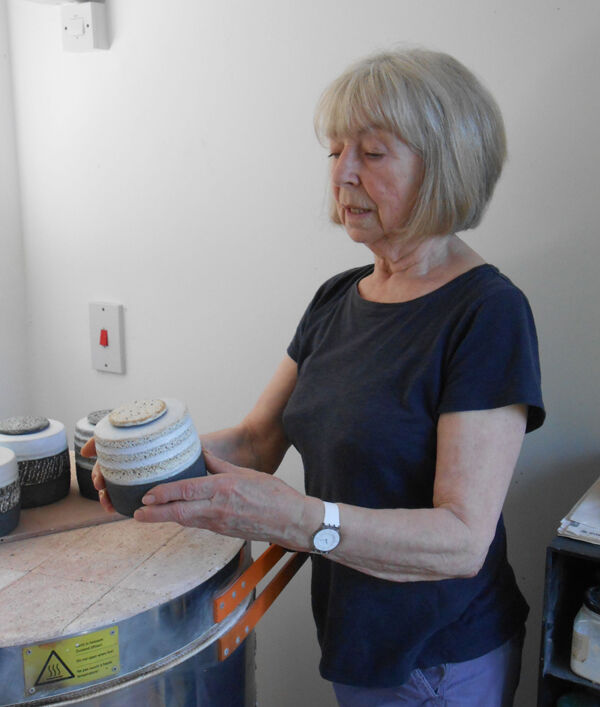 Rosalie has been exhibiting her work since 1992 in galleries and group exhibitions. She works with stoneware experimenting with different clays and slips.
The organic texture of the surface of her pots is achieved by using volcanic slips and oxides with variations created through use of different thicknesses of slip and glaze.
"My inspiration is the natural landscape and patterns in stones and rock surfaces. I make a variety of forms including bowl, vessel and bottle forms. Mainly work is thrown, sometimes altered by squeezing or beating, or thrown work is combined with hand-building. I use St Thomas white clay, ST white clay and crank body clay. Glazes are white feldspathic, dry white glaze and black glaze, fired to 1235/40 C in an electric kiln. I am interested in surface texture and use silicon carbide in slip, with oxides to achieve an organic surface."
Rosalie has been a Professional Member of the Craft Potters Association since 1998.
View the work of Rosalie Dodds