MIAR Arts welcomes Chris Carter
Chris trained at Stoke-on-Trent College of Art. His work is 'born of his passion for the earth' and influenced by the farming landscape around him as well as the work of Lucie Rie, Hans Coper, Henry Moore, Ben Nicholson, Barbara Hepworth and Francis Bacon as well as nature and archeology.
He was potter in residence at Warwick Museum.
Chris has researched and developed his own glazes over many years to suit firing in his electric kiln. He produces individually thrown pots with matt textured surfaces and strong scultpural form.
He has had numerous joint and solo exhibitions both internationally and in the UK and his work is represented in a number of museums in the UK.
Below: Images of the studio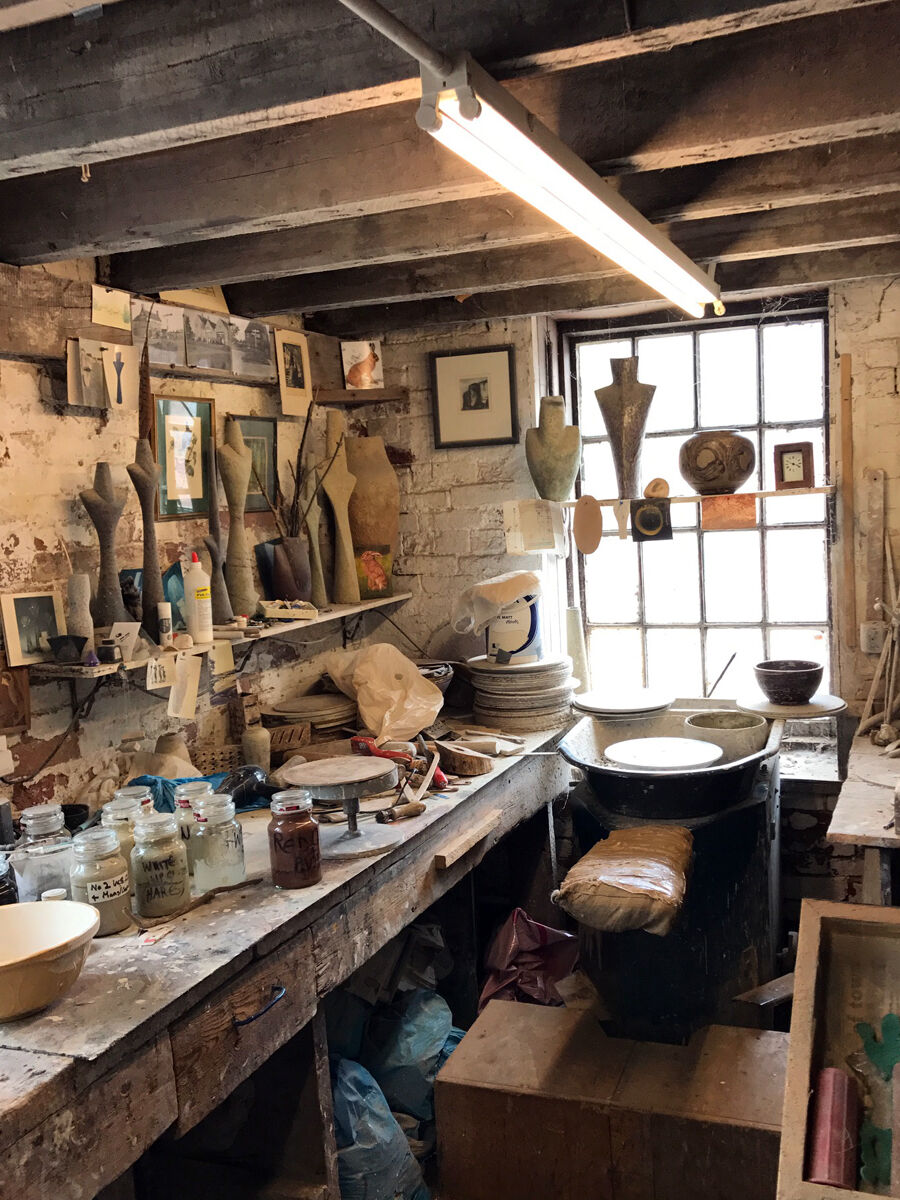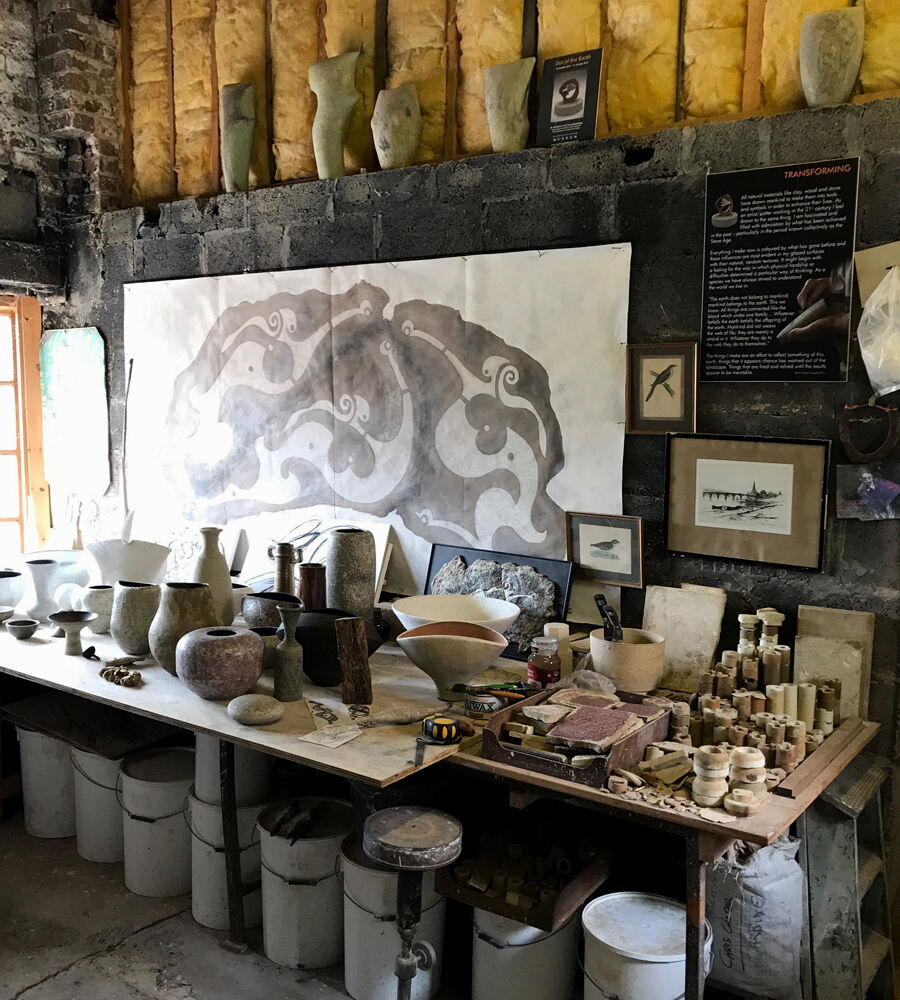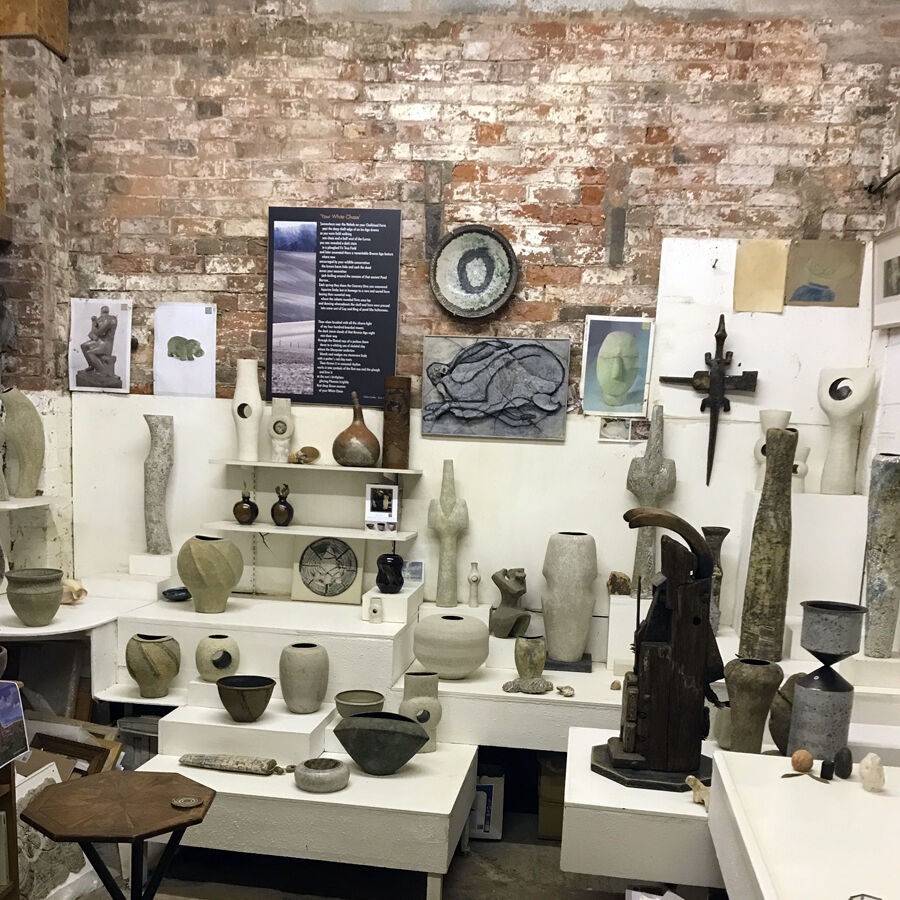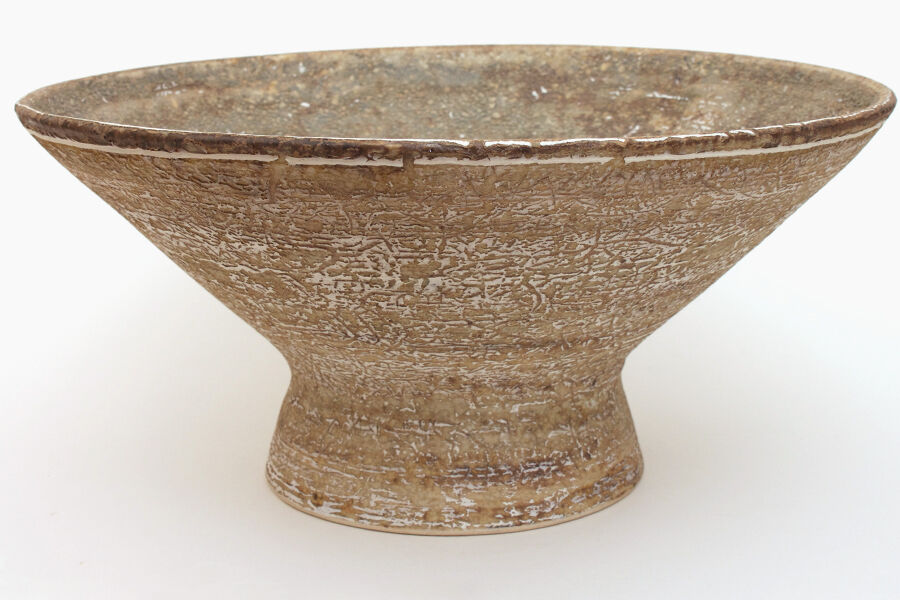 Above: Large Bowl c40cm diameter