MIAR Arts welcomes Deirdre Burnett
MIAR Arts are delighted to welcome Dierdre Burnett and we will shortly be listing her work for sale.

"Plasticity of clay and ability to fossilize, holding both form and reactive surface in time, fascinates me. Growth, movement and energy in Nature the inspiration, not its images. The work is the statement. It should communicate, not needing justification in words.
Vessels or sculptural forms in stoneware or porcelain. Thrown, turned, altered or hand built. Small translucent porcelain to floor standing forms. Volcanic surfaces from oxide or material in the body. The glaze firing is mixed, raw and biscuit ware fired together. Guided by cones in the kiln,each firing is more a controlled accident than a thermocoupled predictable end result".
Deirdre's work can be found in numerous Public Collections both within the UK and internationally. They include the Museum of Modern Art, New York, the Victoria & Albert Museum, Sainsbury Collection, Norwich and the Auckland Museum, New Zealand. Please see her artists profile for full details.
The pots provided are thrown & turned stoneware with oxidised firing at 1280-1300 centigrade.
Below: Single rim bowl, ice blue crackle well, encrusted lava lace glaze on the outside with dark rims.
Flask, turquoise spiral, volcanic glaze & vaporised rim.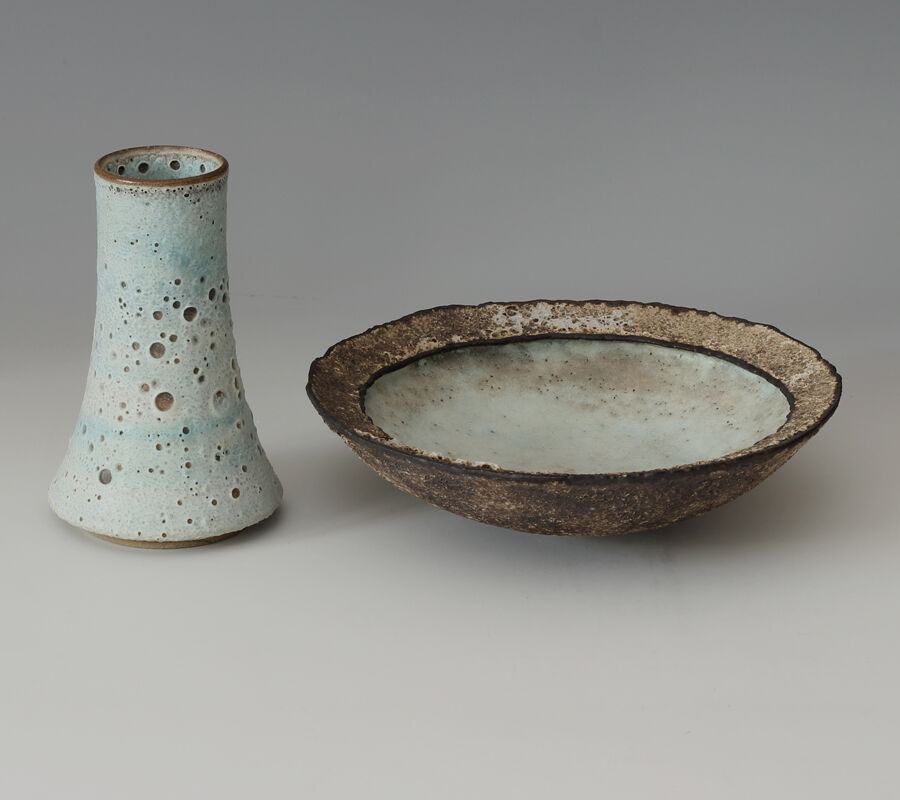 Below: Flask, dark manganese spiral, reactive glaze & pinched rim
Single rim bowl, cream well, lava lace glaze on the outside with metallic gold to rims.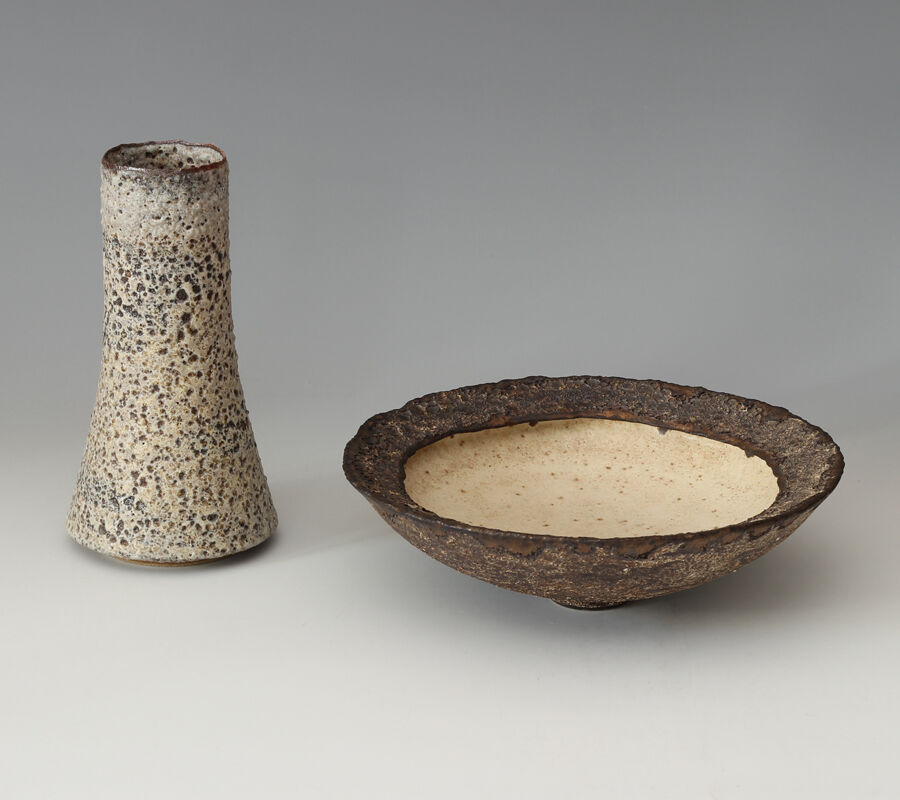 Below: Stoneware Cylinder forms: