MIAR Arts welcomes Jack Kenny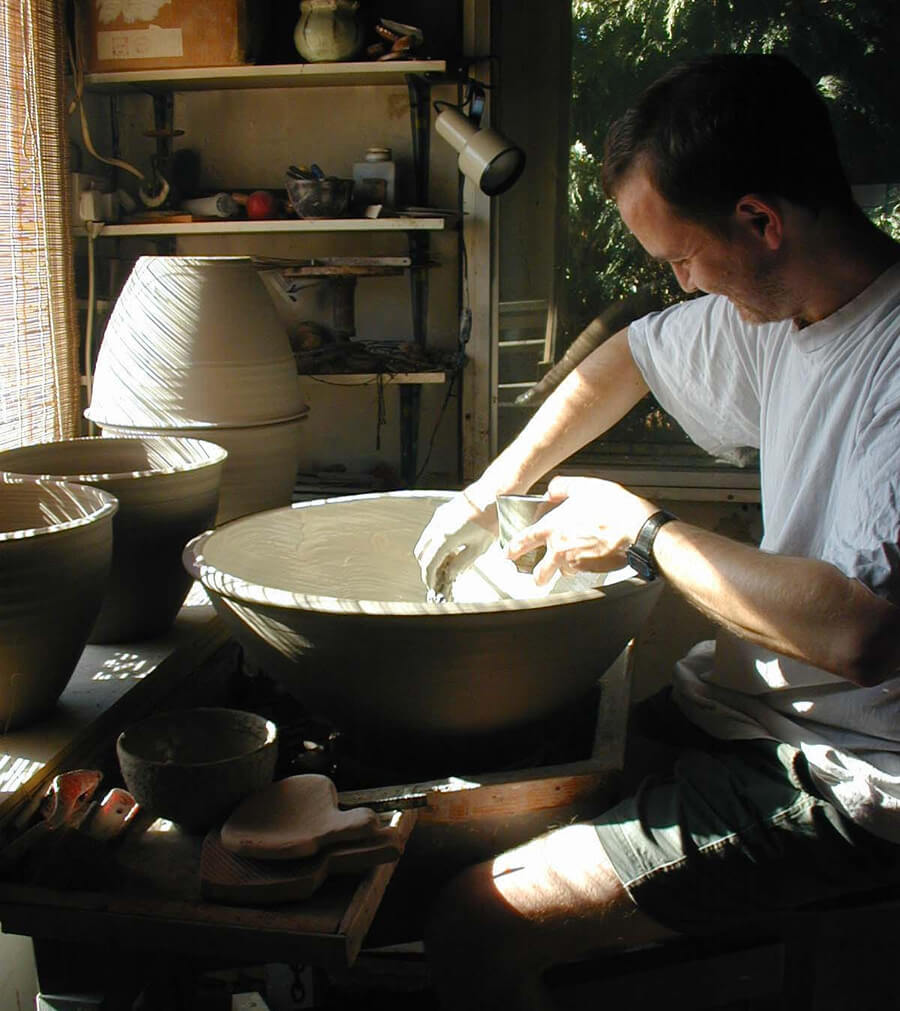 Regulars to our exhibitions will be used to seeing the work of Kent based potter Jack Kenny.
Originially Jack apprenticed to Geoffrey Whiting and pots very much in the Anglo Oriental tradition. Jack works quietly in his studio producing work of a consistent high quality. His focus is very much on the making rather than the marketing of his work.
All of Jack's glazes are made from personally gathered sources.
"Whitstable clay, local orchard and woodland ashes, as well as feldspars, granites, and basalts which I have gathered from old quarries and rivers in Cornwall and Northumberland.
This means they are all intrinsically variable, often too much so! I use several versions of each glaze at any one time. So the details of any given pot is only a guide.
Variations in clays and slips adds further subtlety to the whole process."