MIAR Arts Welcomes Stefan Andersson & Mark Griffiths
Stefan lives in Tibro, Sweden. His work often described as precise is beautifully presented. Stefan produces wheel thrown functional ware fired in wood, gas and electric kilns using stoneware and porcelain. Recent work comprises cups that are presented in purpose built handmade birch boxes.
"I work with small, persistent steps. Every piece is made and made again and I take pride in a meticulous attention to detail — be it on a large vase, teapot or the tiniest of cups."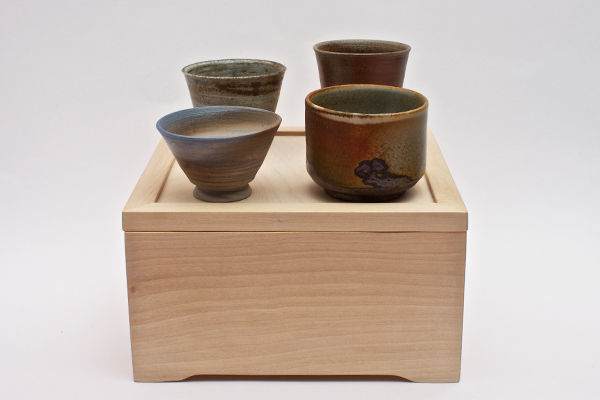 Quartet of Bowls by Stefan Andersson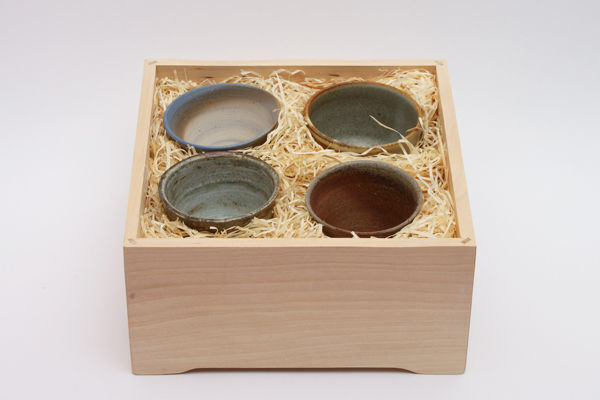 Mark is one of the top big ware throwers in the country and has completed commissions for the gardens of Hampton Court, Powis Castle and Dyrham Park.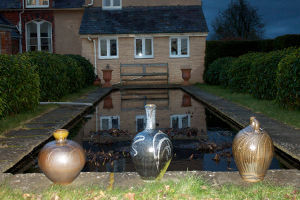 Mark produces woodfired saltglazed pots and gas fired reduction stoneware with ash glazes and tenmoku.
"My interest in making pots that reflect their 'place' has continued to influence my approach to the types of clays I throw, the glazes I use and the kiln in which they are fired. Each element has a profound bearing on the outcome.
Most of the work is thrown either in one piece or in multiple sections. I now enjoy the rather slower methods of slab building bottles and open square dishes. These shapes present a wonderful surface for decoration either with a brush and oxides or by cutting through the wet slip to reveal the clay beneath."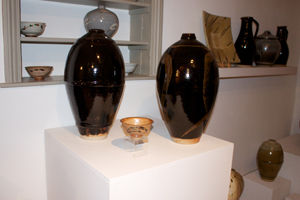 "Making glazes from materials found locally results in an individual quality unique to the area. Despite the time taken to process, blend and test, when a glaze finally works, the sense of achievement is all the greater.
Wood ashes, granite dust from local quarries, ochre and iron slips collected from local pools and stream banks – these elements form a percentage, large or small of a glaze recipe. I try them and test them, note the results and if further work is required, alterations are made and tested again.
Maintaining an inquiring and open mind has made the subject one of endless possibilities for me."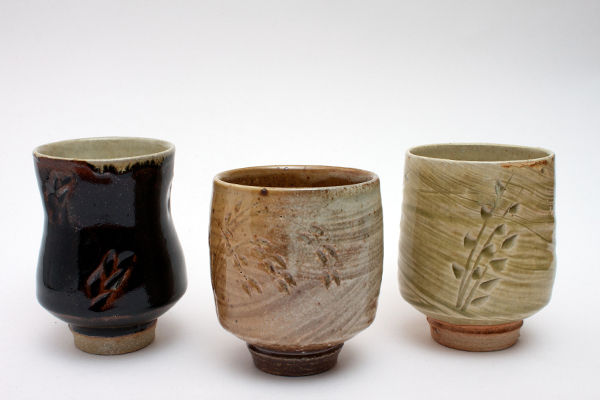 Three Yunomi by Mark Griffiths