MIAR Arts welcomes Julian King-Salter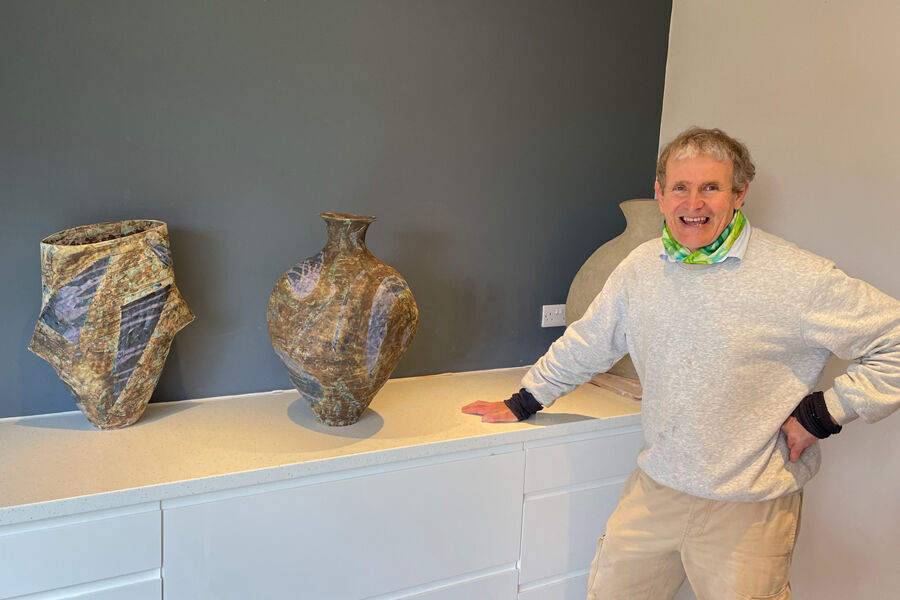 Julian started potting in 1983 and is self-taught. He attained professional membership of the Craft Potters Association in 1992 and in 1997 he was elected a Fellow of the Association. His work was shown in many of the leading galleries in the UK.
Julian relocated to live in Austalia in 2000 but has just recently moved back and established his studio in Staffordshire.
Pots are built through the process of coiling, working intuitively from decades of experience. Work is created with a shape in mind, although he may alter it during the making process. Many forms are familiar to his collectors but others are influenced by the fauna and colours of Austalia.
The dimensions of the finished piece are only limited by the size of his kiln. In the past Julian has made vessels that reach five feet tall.
Vessels are often sculptural, always highly textured and are decorated by the process of pouring and brushing slips and glazes over the pots.