New work by Elspeth Owen, Jim Malone, Peter Meanley & Geoffrey Swindell
We will shortly be listing new work by four leading potters.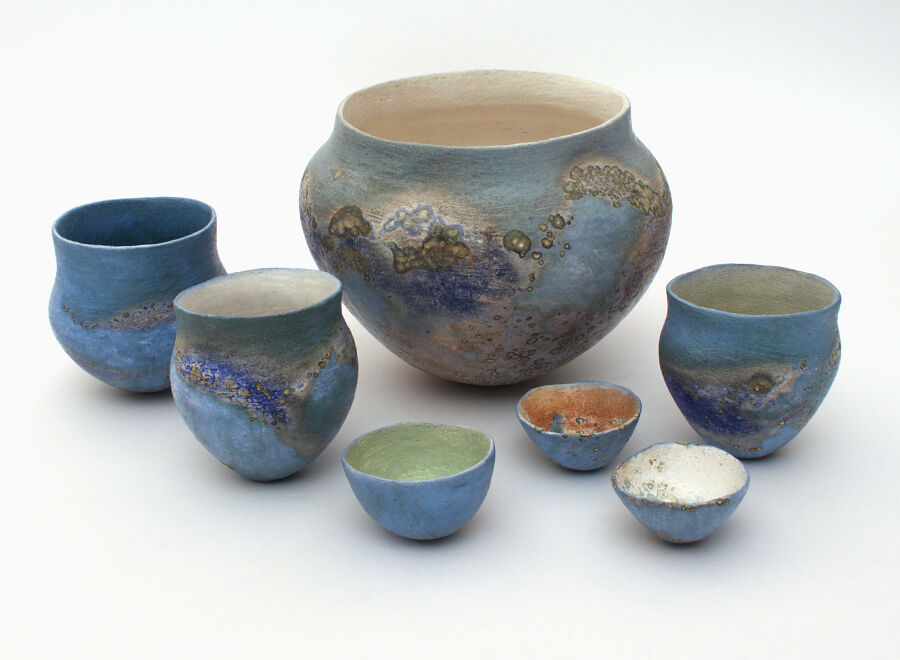 Above: Pinched jars by Elspeth Owen
In the image above are some of the pinched pots by Elspeth that will be available in the gallery. Elspeth believes in the importance of touch in the making and enjoying of her pots. The vessels are formed by pinching a single ball of clay into shape. Her pots have been described as quiet and thoughtful.
Jim Malone (pots pictured below) lives in Cumbria and is totally dedicated to a life of making pots very much in the Leach tradition. Work is thrown using a kick wheel although occasionally he also makes slabbed pots. He is one of the leading potters working in this style in the UK
Below: Stoneware Bottles by Jim Malone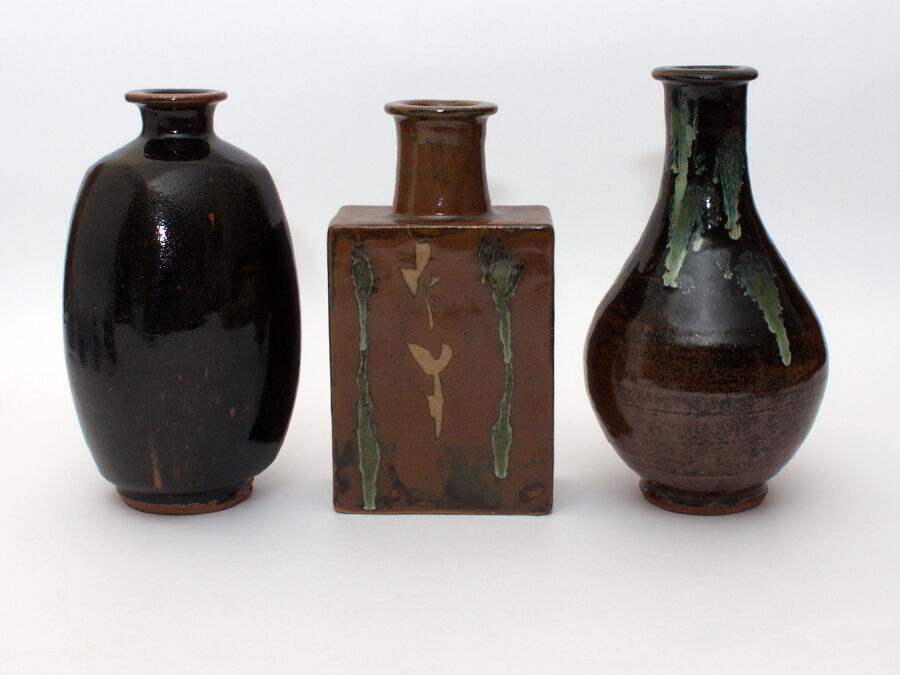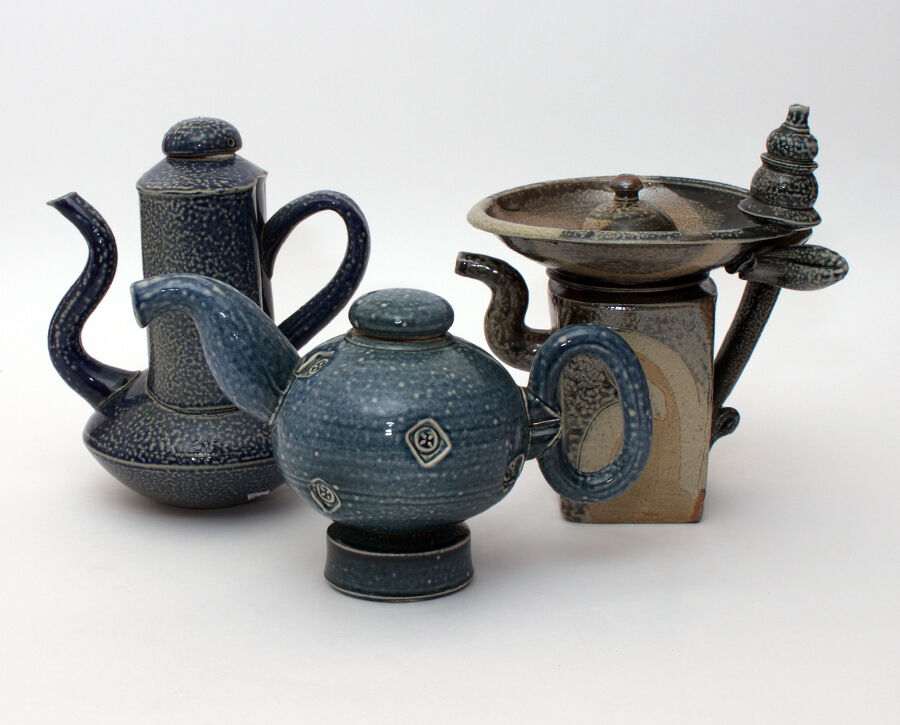 Above: Salt Glazed Tea Pots by Peter Meanley (Northern Ireland)
We will be listing eight teapots by Peter Meanley from Northern Ireland. His teapots are joyful and quirky.
Each pot has a date stamp with his initials. This allows one to see the progression in his work as his teapots are produced in batches. Each series of pots inspired by something Peter has seen or collected e.g. bird feeders, coffee makers etc.
Geoffrey Swindell (work featured below) is one of the Uk's leading makers of miniature pots. We have a few very small miniature vessels included in his pots listed for sale.
Below: Porcelain Miniatures by Geoffrey Swindell