New work by Peter Meanley July 2015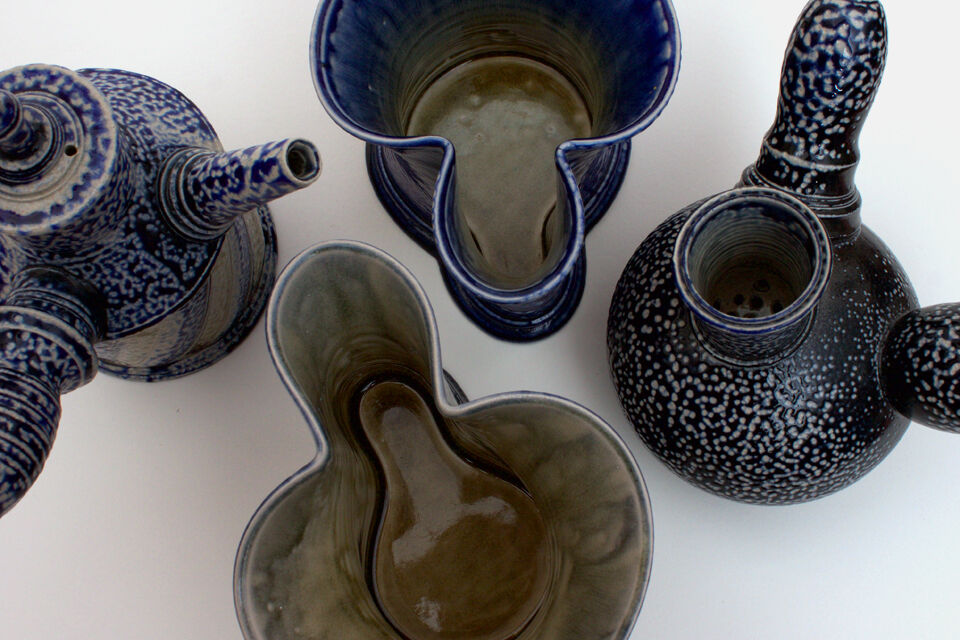 Peter's current focus is on making toby jugs. However, he still retains a passion for making teapots, often used as kiln fillers around the larger toby jugs.
During our visit, Peter was working on a sculpture of Bill Ismay MBE for York Museum (see below).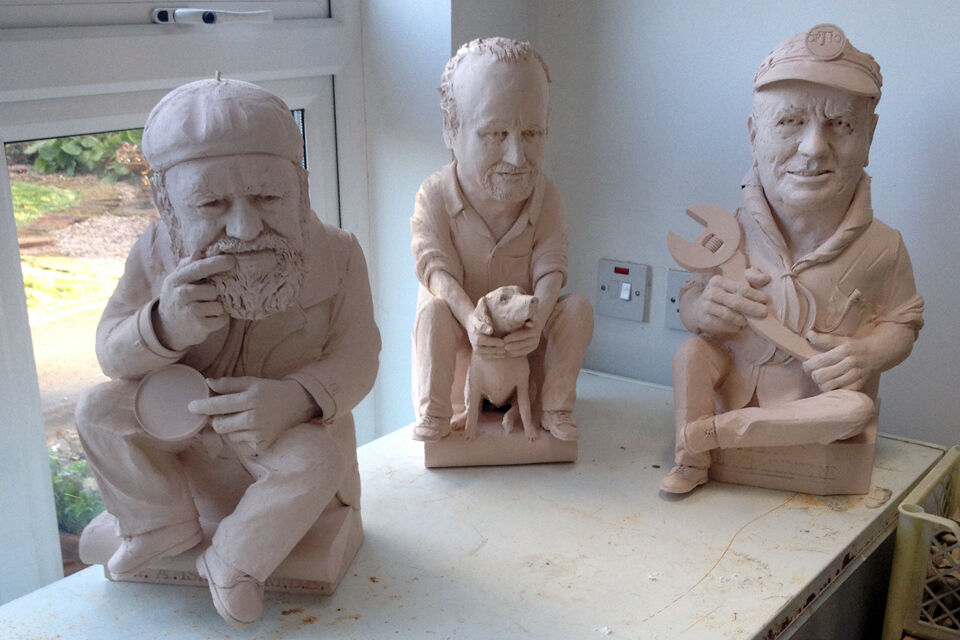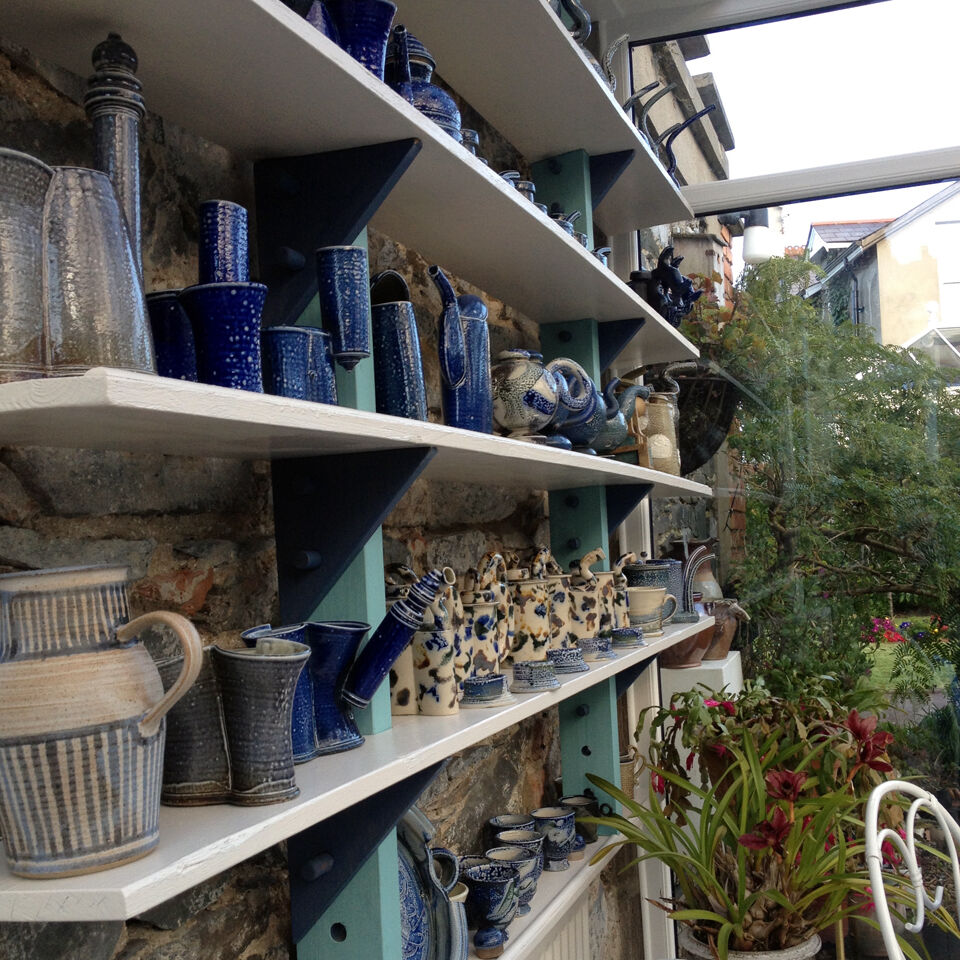 A number of the pieces collected for the gallery were from Peter's own collection of his work kept through the years.
Peter fires his salt kiln twice a year and numbers beside his seal mark denote the year each piece was made.
His tea pots are crafted in definite series, as he explores new designs, shapes and decoration.
An example can be found in one firing of tea pots, where he introduced a handle that was modelled on an old wood saw.
The result, a tea pot that is both sculptural and extremely comfortable to hold.