New work by Peter Meanley
Peter Meanley fires his kiln only once or twice a year. He makes large Toby Jugs often to commision as well as pouring vessels and teapots. All work is salt glazed. Peter is an avid collector of old Toby Jugs and ceramic pots which have an influence on his work.
When firing Peter often uses teapots as kiln fillers for his larger Toby Jugs. The design of his pots is planned out in advance on paper. They are made in series, for instance Peter might produce a body of teapots influenced by a cheese cutter, an old coffee maker or the handle of a saw. Each varies slightly with, for example, a similar handle but different shaped spouts, lids and decoration. The particular forms can be revisited at a later date if he feels there is more to explore.
Below: Peter's Toby Jug sculpted on himself holding another Jug.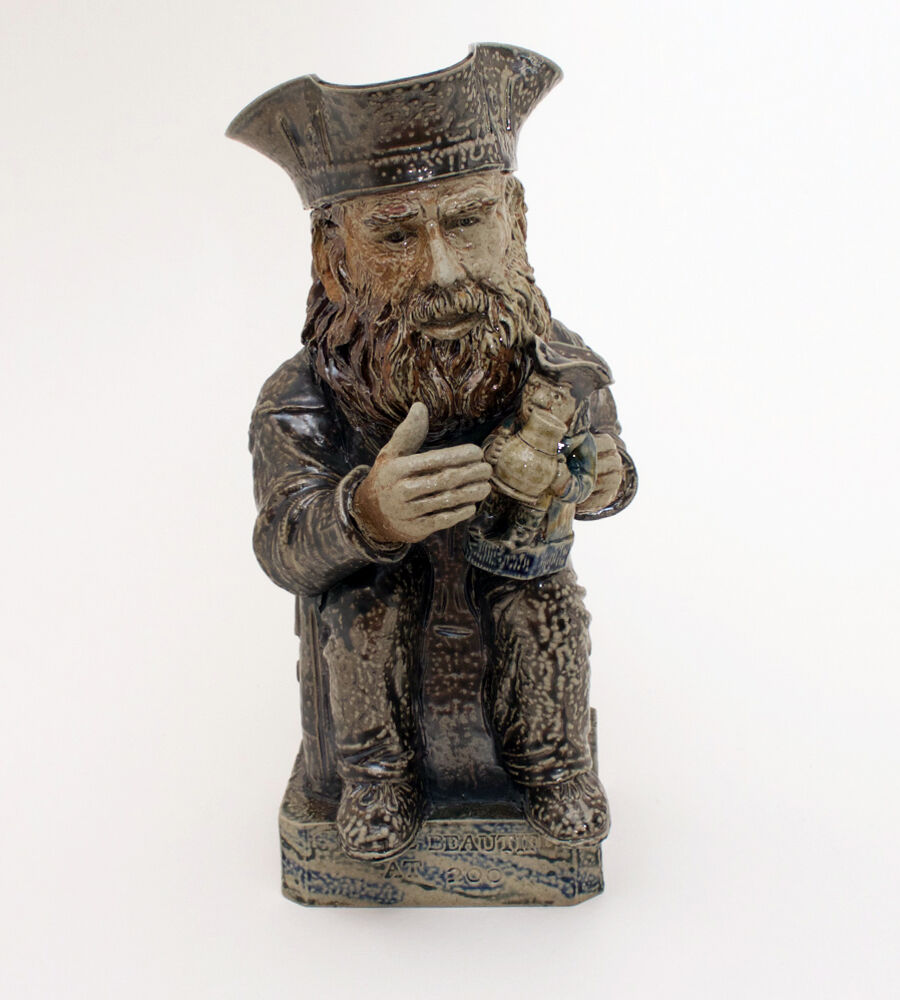 Below: Teapots forms