New Work by Peter Wills & Walter Keeler
We have just listed a body of work by Walter Keeler and Peter Wills.
Both potters live in Wales.
Peter specialises in making bowls and a great deal of consideration is given to the form and decoration of each piece. Over recent years the majority of his work has been made using porcelain. However within a recent consignment of new work he has included a number of agate-ware bowls.
Agate-ware is made using two or more contrasting clay bodies. With Peter's agate-ware bowls two different clays (usually a combination of stoneware and his river grogged porcelain) are placed together immediately prior to throwing on a potters' wheel. Because different clays have different characteristics agate-ware is considerably more difficult to throw than any one clay on its own. Additional problems can also arise during firing as the two clays will react differently in the intense heat of the kiln and distort the form. Although this can sometimes be a distraction it will often add movement and great life to a piece work.
You can find examples of Peters work in a number of public collections including the National Museum of Wales, Newport Museum and Art Gallery, Pallant House Gallery, The Rosenfield Collection, USA, Swansea College of Art and Swindon Museum and Art Gallery.
Below: Grogged porcelain bowl with red and bronze decoration and an agate-ware bowl.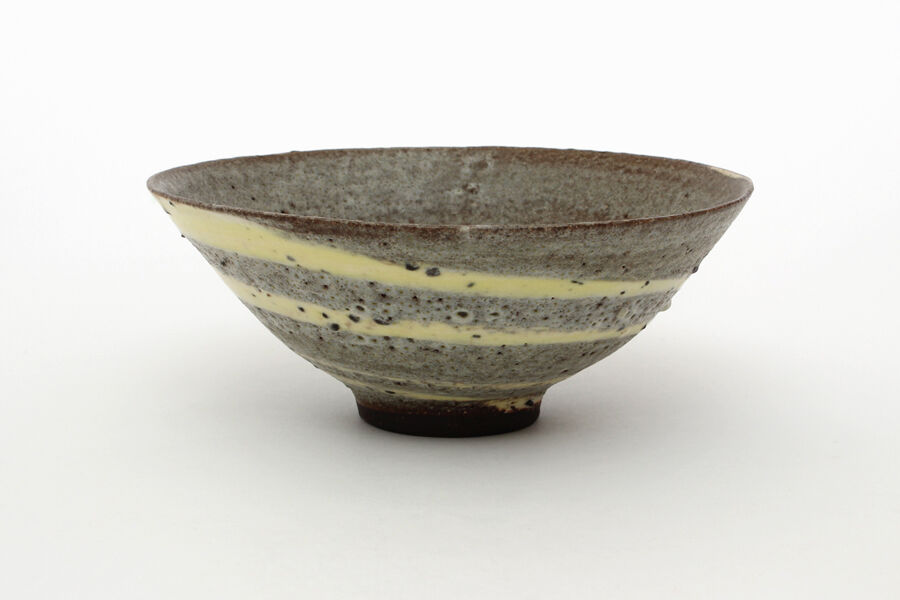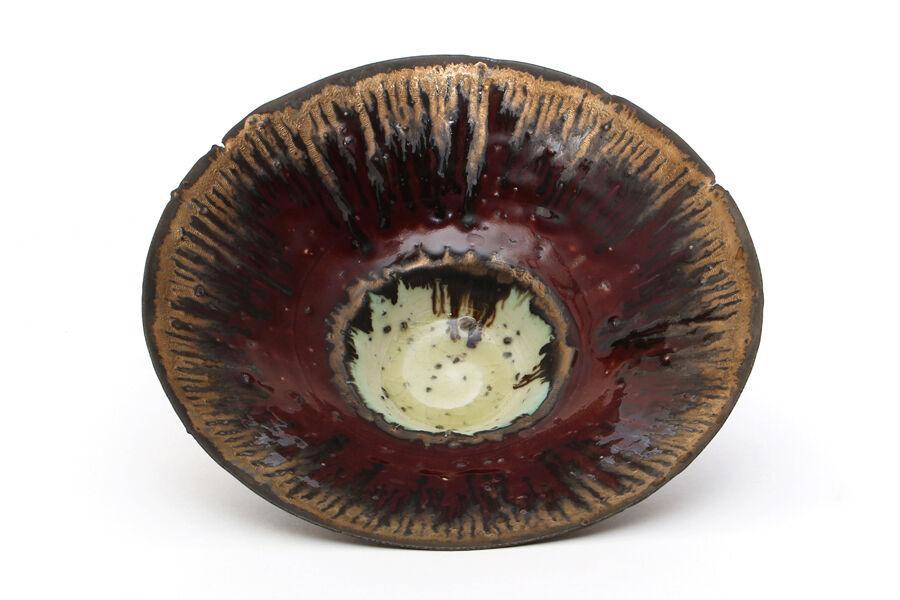 Walter produces two distinct bodies of work: earthenware with rich whealdon glazes or inkwash glazes and his salt glazed stoneware.
In both cases his work is decidedly sculptural and often playful but always very carefully considered.
You can find Walter's work in numerous museums both in the UK and internationally. We are listing a large body of smaller more afforable pieces as well as some larger pots.
Below: Images of both earthenware and stoneware pots.