Studio Pottery by Elspeth Owen
MIAR Arts welcomes Elspeth Owen who has provided a range of new work.
Espeth is not a prolific potter and each pot is pinched into form and then coloured slips are added, the surfaces burnished and then fired at a low temperature.
In her own words: ". I have stayed with the basic techniques of pottery and use very simple methods. Either I pinch: that is I start with a ball of clay and slowly hollow it until the shape is formed; or I roll out and then bend and curve the clay. Layers of coloured slip are painted on, the surfaces are burnished and the work is low-fired to a temperature of about 1000c. Sometimes I will then smoke or second fire the pot. Finally everything is lightly polished with beeswax. The permeability of the walls, which results from the low firing temperature, is a way of suggesting a link between the inside and the outside of the form that has fluency and ease. Water can seep in and out. A breath might pass through. The eye may even be able to enter the forms that are closed. The walls, though made of many layers, are only just holding their shape. The pots, I think, emerge more from my memories of holding and of being held than from any study of art or nature".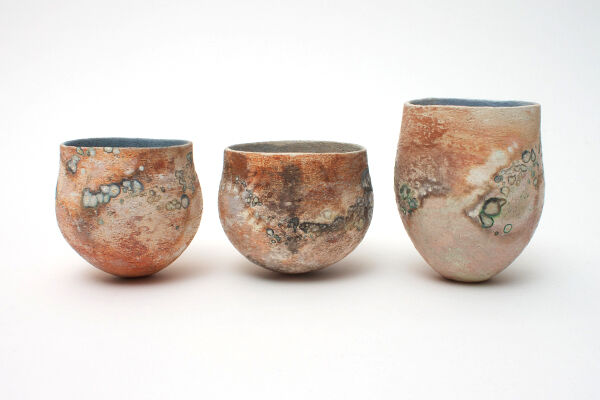 "Tender, direct, resilient, with a thin skin: that is how I think my work may touch you. To sustain working in this way means my remaining open to the emotions and sensations of an ordinary life. I keep slipping between categories - life, art, therapy, play, ritual - and find that I'm usually in more than one at a time, and with something up my sleeve!"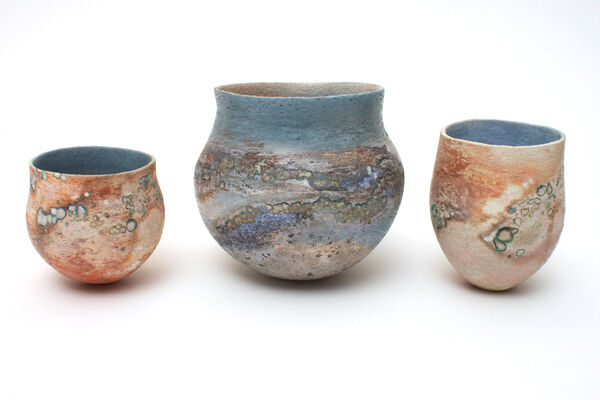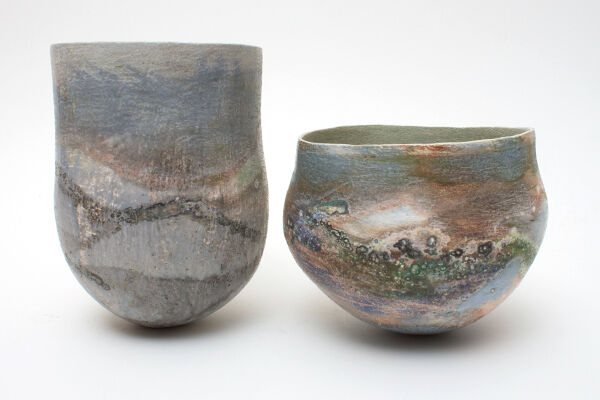 Elspeth's work can be found in a number of public collections around the world including:
Victoria and Albert Museum, London, Fitzwilliam Museum, Cambridge University of Wales at Aberystwyth, Kunstmuseum Hamburg, Germany Leeds City Art Gallery, Cleveland Studio Pottery Collection, Bolton City Art Gallery, Buckinghamshire Museum, Dean Clough Contemporary Art Halifax, Hawkes Bay Museum, New Zealand, Deidesheim Ceramics Museum, Germany, Paisley Museum, Aberdeen Art Gallery.