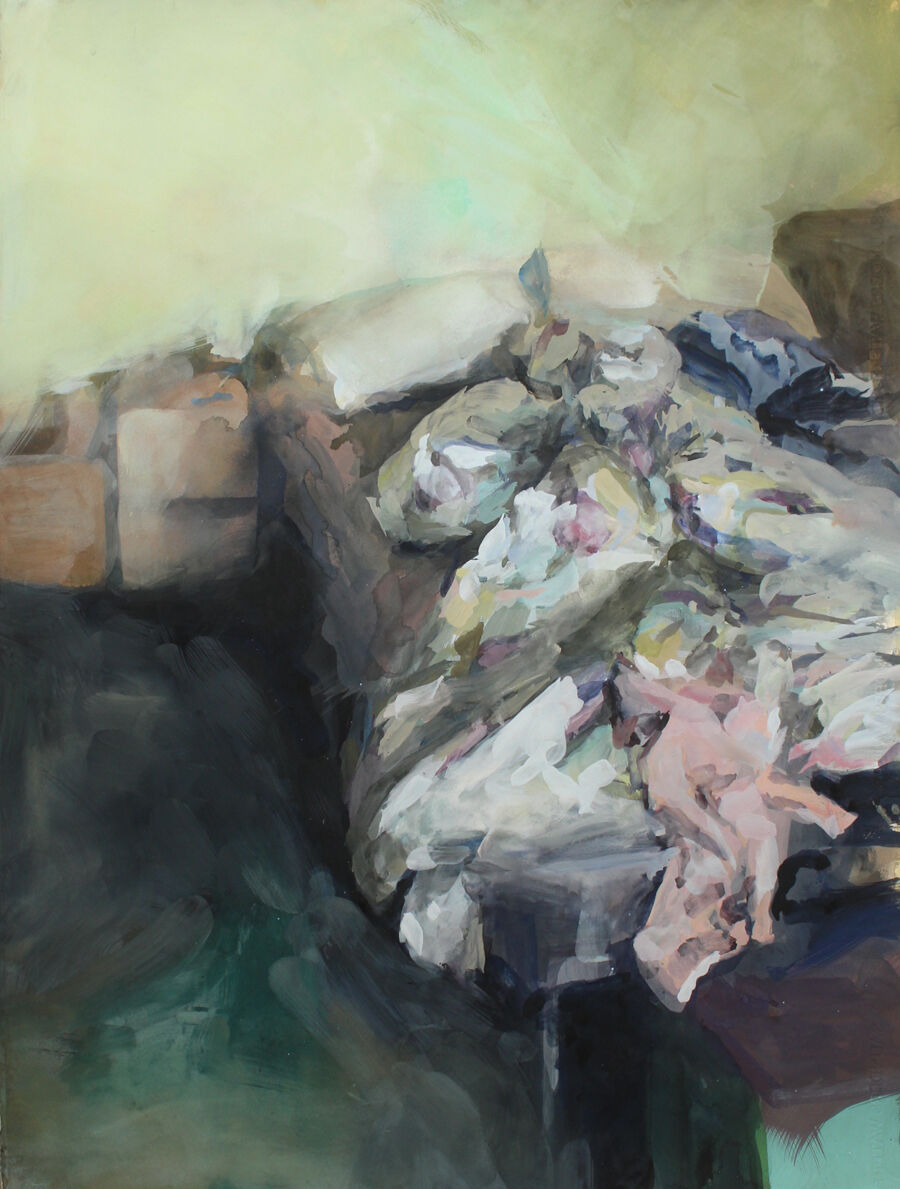 Above:- 'Bed' Goache & Watercolour on paper by Tim Patrick
Tim Patrick & MIAR Arts
Gallery 40,
40 Gloucester Road,
Brighton, BN1 4AQ
Artist Tim Patrick and MIAR Arts, have come together to show drawings paintings and ceramics at the North Laines' Gallery 40 this October. Having exhibited together as part of the Artists Open Houses festival each year, this is the first time they have curated an exhibition exclusively of Tim's work and selected ceramicists.
Tim, 29, initially studied traditional portrait painting in Florence, before continuing his art education in Brighton and most recently at the Royal Drawing School in London, where he continues to have an association.
"Being a painter, I am fascinated how the representation of the visual world can reinvent and reinterpret a subject. Memory and reality are the two principal interests of mine, and the dual realities of seeing, and experiencing. The idea that a painted or drawn image can be transformative, and can reinvigorate a something from our experience excites me".
MIAR arts will be showing a number of leading ceramicists so please do come and visit the gallery.
Below: Ceramic & Acrylic Bow form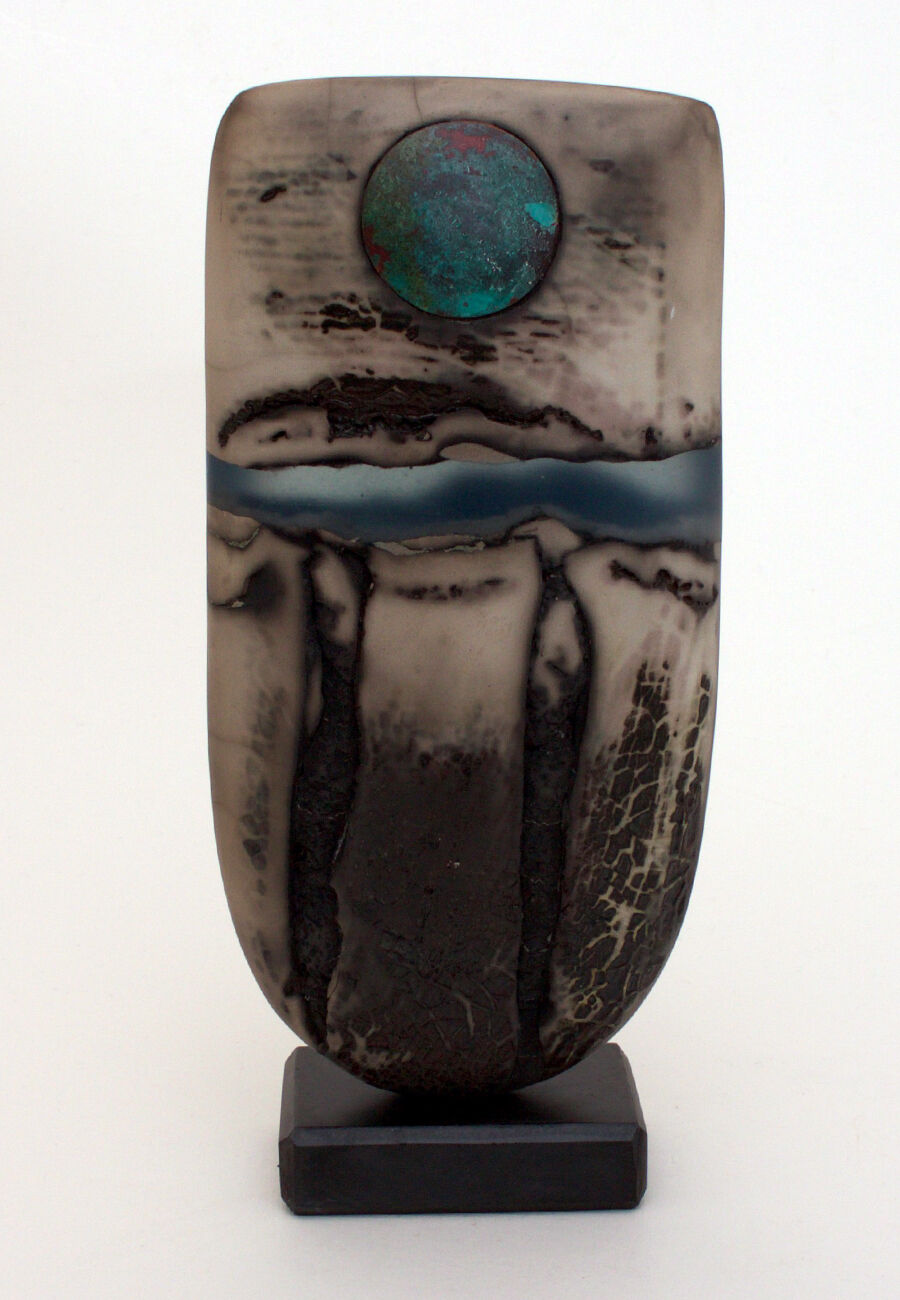 Below:- Vessel by Sam Hall