Welcome to two new potters: Bruce Chivers & Sam Hall
We warmly welcome two new ceramicists to the gallery: Bruce Chivers and Sam Hall.
Bruce was born in Australia. Now based in Devon he is one of the countries leading raku potters.
After teaching for several years specialising in art / ceramics he established his own pottery and was lucky enough to work and study with Takoa Sakai, a visiting Japanese potter.
After solo and joint exhibitions in Australia he travelled to Europe and took a residency in Devon.
He is now an exhibiting member of the Devon Guild of Craftsmen and a full member of the Craft Potters Association (CPA) of Great Britain.
Bruce makes wonderful thrown, raku fired porcelain work.
His ceramics have been accredited in the ceramics book - 'Raku A Contemporary View of Work' and '5 Devon potters'.
Below: Raku Tea Bowls by Bruce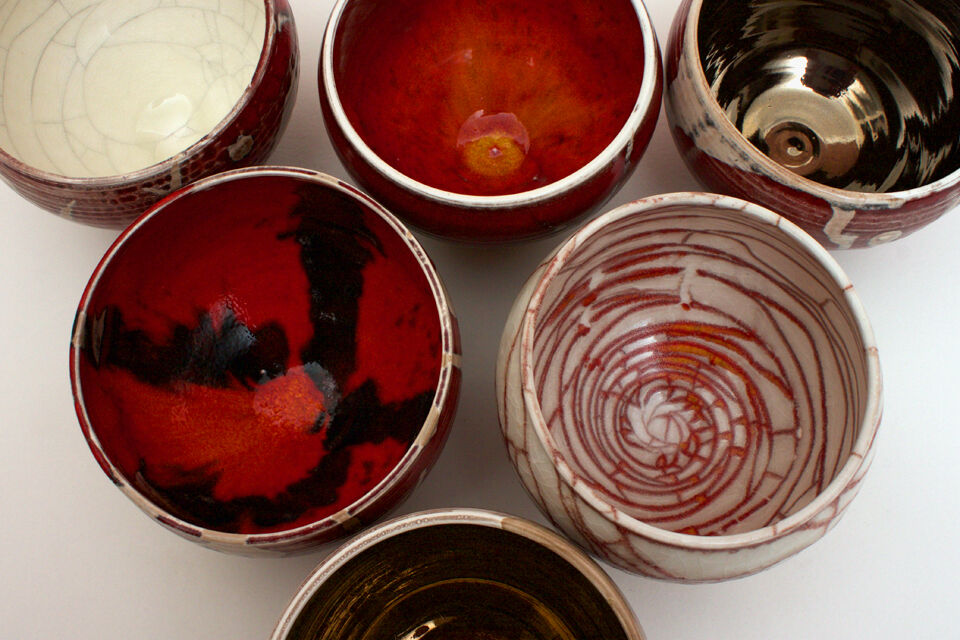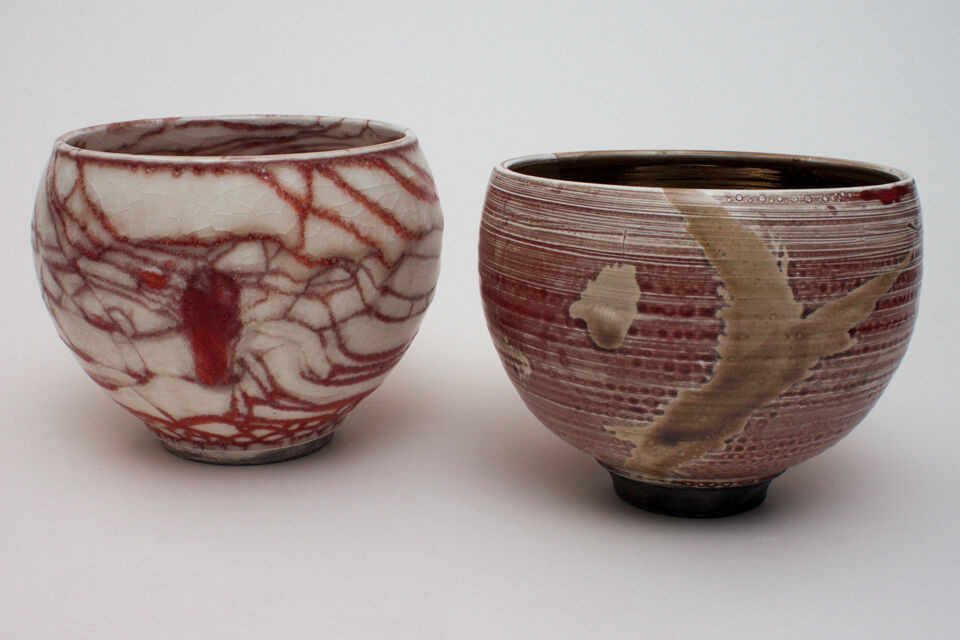 Sam Hall is originally from West Yorkshire, but now lives and works on the coast of Cornwall.
He has been making pots since 1995 and has exhibited within the UK, Europe and the United States.
Essentially a potter by training, he manages to extract a deeply involved and descriptive quality to his ceramics. His cylindrical vessels are made using traditional throwing techniques. He then cautiously manipulates the clay creating flattened cylindrical forms which he embellishes as a painter would a canvas.
His surfaces are built up using slips, oxides and glazes, often applied and fired many times. Sam uses scored lines, random marks and words to decorate his pots.
Below: Ceramics by Sam Hall